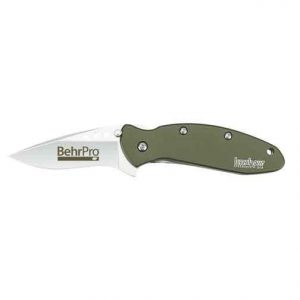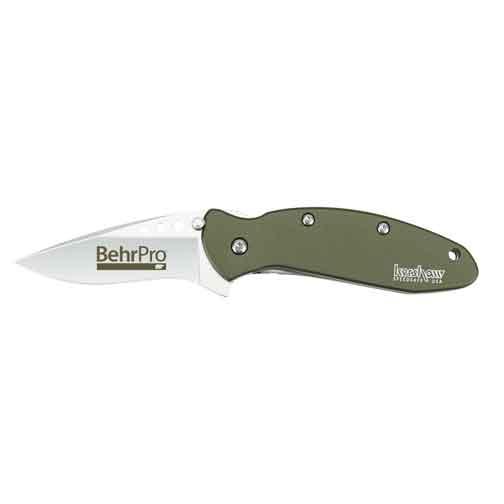 Unless you are an avid fan of pocketknives, and are familiar with the major brands, you may be surprised about 3 features of Engraved Kershaw Knives.
Although Kershaw imports some knives, some are actually made in the USA. The Scallion 1620 is American made. Also the Chive 1600 and the  Leek 1660
The Scallion 1620 has a Speedsafe assisted-opening mechanism, so you can flip it open quickly with one hand. It is so special, that Kershaw has a patent on it.
To avoid any unexpected opening of the Scallion, it also has a safety lock. The blade won't open unless you slide the lock open.