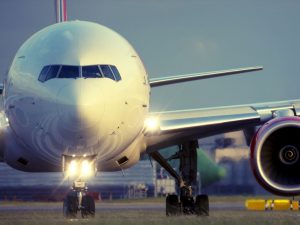 So you like to keep a pocket knife on you at all times. It is handy to open packages, cut string and rope, and get someone out of a seat belt after an accident. When you fly on a commercial airline, what does TSA (Transportation Security Administration) have to say about your habit?
You may have personalized pocket knives in your checked bags.
You may not have them in your carry-on bags. The final decision rests with the TSA officer on whether an item will be allowed past the checkpoint.
Since I sell pocket knives, one time I tested the system. When I travel by air, I like to take my fingernail clippers and toenail clippers. In the same shaving pouch I have a small inexpensive multi-knife. It has a small non-locking blade, scissors, and nail file. It is about 2″ closed. I normally put this shaving pouch in my checked bag. This time, I put it in my carry-on bag. Mainly because I was going on a short trip and didn't need to use a checked bag. Surprise..I was able to go through the checkpoint. It worked that time, but who knows if TSA would allow this knife to pass every time.
What happens if you remember that you have an expensive knife in your pocket, and you are already in the TSA line? It's too late to put it in your checked bag.
Get out of line and hide it somewhere in the airport, like a flower pot, above a ceiling tile, behind some furniture, or any other place you can think of.
Go outside and bury it in the ground.
On your return trip, your knife might be gone, but it might still be there. It's better odds than forfeiting it to the TSA agent.