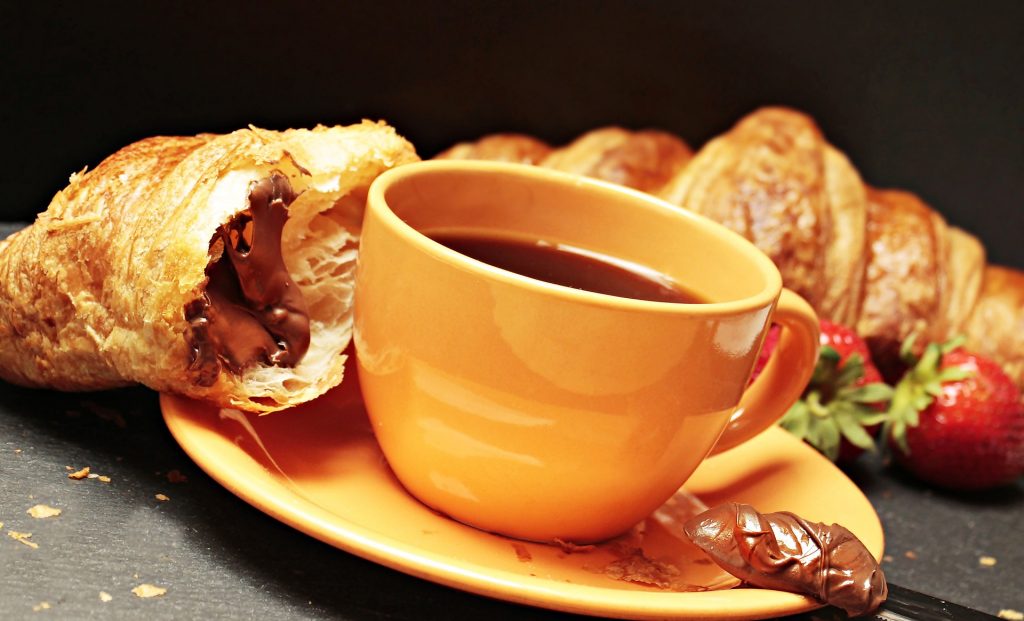 As you enjoy your warm, flaky, buttery croissant with your coffee this morning, are you aware of how long this delicious pastry has been around? The kipferl, or crescent-shaped bread, originated in 13th century Austria, and then spread to France. By the mid-1800s, the French developed their own version of this tasty bread, and dubbed it the croissant.
Making croissants from scratch requires dedication, patience, and high-quality ingredients. The process of making the dough is called "lamination," which consists of making a yeast-leavened dough and layering it with butter. The dough is then rolled and folded many times in order to create alternating layers of dough and butter. Once the croissant dough is rolled into its crescent shape and placed in the oven, all the layers of butter release steam as they melt into the dough, creating the lovely airy center and crunchy exterior that we all know and love.
Today on National Croissant Day, treat your employees and customers to a platter of croissants from your local bakery. Don't forget to grab your American-made Cutlery bread knife to cut them up for sharing!