Promotional Fruit Knife With Your Logo Engraved On The Handle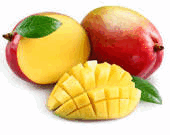 These knives look a little unusual to the average knife person. A fruit knife (or vegetable knives) have a special purpose. They are made long and slender to sample and inspect the inside of a melon or other fruit. With this slim design, you are able to cut and extract a section of the deep part of the watermelon so you can inspect it, and replace the plug without destroying the whole specimen. I have heard that the USDA inspectors at the Mexican border had this job. Since some of these tools come with a built-in fork, I guess that would lend itself to actually taste-testing without any problem. If some of my customers could shed some light on this, I would be glad to update this section for you.
Some useful ways to use your fruit/vegetable knife are sampling or preparing:
Watermelon, cantaloupe, honeydew melon, apples, oranges, lemons, tangelos, peaches, apricots, aubergine, avocados, kiwi fruit, mangos, galia melons, nectarine, pears, satsuma, tomatoes, ugli fruit, plums, zucchini, broccoli, butternut squash, endive, fennel, figs, guava, iceberg lettuce, peppers, pumpkins, quince, yams.
Why Are Knives So Popular?
All pocket knives have a certain mystique to them. What makes them so popular? I am guessing we can attribute their popularity to these things:
1. Made of stainless steel. This semi-precious metal is held in high esteem because it never rusts or tarnishes. Your knife blade will hold its beauty for many years to come.
2. They are mechanical. People like mechanical things. They are interesting, like the Rubik's cube, a toy top, an electric train, and a fidget spinner (remember those?)
3. They are heavy. In general, something heavy instills more worth than something light weight.
4. Pocketknives make great gifts. Give one to your grandson, and your gift will still be in use 70 years from now. Even longer, when he passes it down to his grandson.
5. They are a means of self defense. The assisted-open knives are the best examples of this usage.
6. They are easily accessible, because they are small enough to fit in your pocket. This is where the term EDC (every day carry) came from.
Kutmaster is a leading manufacturer of these handy folding knives. Some unique options are wavy edge (serrated) blades, locking blades, and nylon belt loop pouches. Some customers might call these pen knives, because the blades are very long and slender. Our entire line is shown here for your shopping pleasure. Your company logo will look good on the handle. Your customers and clients will appreciate the gift for many years. You may also sell these to your customers, so this form of advertising would be free to you.
For personal service,

email, or call today.