Pocket knives make great corporate gifts because they:
Last a long time
Display your logo to your customers and employees
Have a high perceived value when presented as a special gift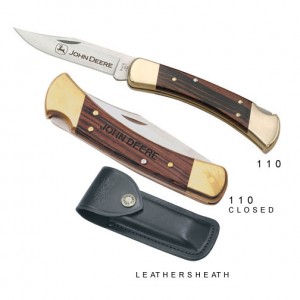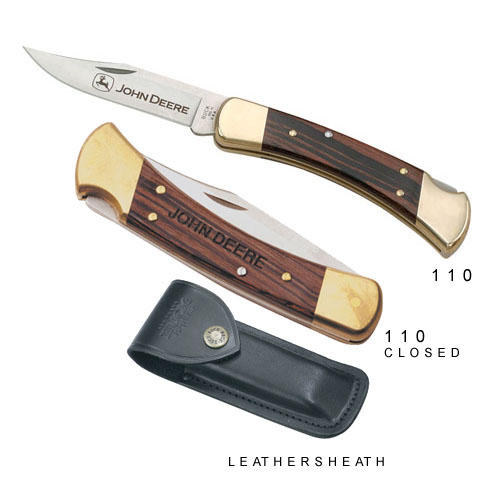 There are about 13 major manufacturers of engraved pocket knives in my opinion. That's why they are on my website.
Barlow Norwood
Bear & Son
Boker
Buck
Case
Dakota
Gerber
Kershaw
Kutmaster-Utica
Leatherman Tools
SOG
Starline
Swiss Army
These fine companies are listed in alphabetical order, so as not to give preference to any one.
Barlow Norwood imports economical pocket knives from China, and engraves them with your logo at a reasonable price. These knives are good for mass distribution, and don't break the bank.
Bear & Son is an American knife company with a fine reputation. Our favorite is the wood handled barlow knife.
Boker is an old knife company with world-wide presence. They have major manufacturing facilities in all corners of the globe, and use the finest steel. Everyone in the knife business knows Boker.
Buck knives are made in the USA and some are made overseas, to compete with other knife companies. When someone asks for a Buck knife, he is asking for the USA-made Buck 110, folding hunter knife.
Case knives are all USA-made, and have a fine history that is enjoyed by many Case knife collectors, and Case knife clubs around America.
Dakota pocket knives are made in China, but don't let that bother you. They have a good quality and are worth every penny of the price. Many of them are around the 10 dollar amount, with a perceived value higher than that.
Gerber Knives are made in the USA and some are imported from China, because of the competition. Gerber has been a favorite for many years. They have some unique styles available.
Kershaw Knives are mostly made in the USA, but some are being imported from China. They are made of the finest steel, and both the imported ones and the domestic ones are a fine piece of work. You'll like the feel of a Kershaw knife.
Kutmaster, or Utica Cutlery has a nice collection of modern and traditional designs. For top quality custom engraved knives, you can count on Kutmaster.
Leatherman Tools is now making a few pocket knives again. Your logo can be quality laser engraved on the blade or the metal handles. Leatherman is a Class A knife and multi-tool manufacturer. All products are American-made, or American asssembled.
SOG is a knife company that got started by supplying the military with knives. The people that ask for a SOG knife know its history.
Starline is an American supplier, not a manufacturer of engraved pocket knives. They import the knives from China. These pocket knives are well built. Don't let the low price fool you. Starline chooses some new and unique styles when they add knives to their catalog.
Swiss Army, Victorinox, is a very familiar name in the knife world. Although not as sought-after as Buck or Case, everyone has heard of Swiss Army. They are high quality, and many have scissors, tweezers, and other tools included.
All of these engraved pocket knives are engraved or imprinted in the United States.