Here are some helpful tips if you want to give Kershaw pocket knives to your customers this year.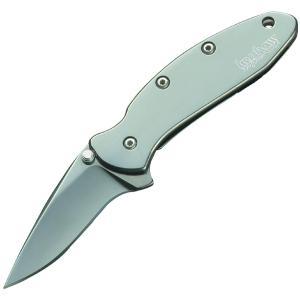 Style and Size. Engraved Kershaw Knives come in different styles and sizes. Pick the one that draws your interest. Your customers will probably like that one too.
Budget. Some Kershaw knives are made in the USA and some are imported. So, the price range is wide. What is the average lifetime value of each of your customers? Do they spend $5,000 a year? If so, they would spend they would spend $100,000 over 20 years. Would you be willing to spend $40 to $100 on an advertising gift for that customer? Remember, Kershaw knives have a lifetime guarantee, and your logo will always be seen.
Features. "Speed Safe" is a patented easy-open mechanism that is built into some of these knives. It opens with a single touch of the flipper.
Color. Your corporate logo may have a color. If so, some Kershaw knives come in colors. Maybe one of them is your color.