You can learn a lot from your competitors. Why are they doing better than you?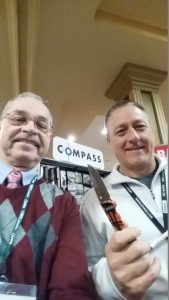 By studying their methods, you can implement their ideas and catch up to them in the business world. Here's one trick they use. They give Buck Knives to their best customers. Here are the benefits, and why you should do the same:
When they give quality Buck Knives, they are reflecting the quality of their own products and services.
Giving any gift, is a reason to make a sales call.
Their corporate logo is on the knife, so it will be a constant reminder to the customer.
If their customer can't use this type of gift, surely their spouse can. Now they made two people happy.
The customer appreciation will last forever, because the Buck Knives will last forever.