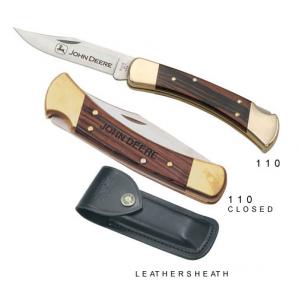 Are you thinking of ordering engraved Buck knives with your corporate logo and a tag line? Here are a few tips to help.
Don't settle for just lettering. And don't settle for just logo engraving. Choose a company that can laser engrave your corporate logo AND lettering.
Get your engraving done in the USA.
Art file: Furnish your best high resolution art file. Better yet, furnish a vector art file. Vector art is the best art. Examples are .ai files and .eps files, with the art created, not pasted, in Adobe Illustrator. If you cannot furnish the best art, a reputable company can convert it for you, at a small fee.
 Speed. How long is the production time? Ask the company. 10 business days is average. 5 days is real good. If you have a deadline, some companies can meet your deadline.
Service. Deal with an engraver that answers your questions promptly and accurately.