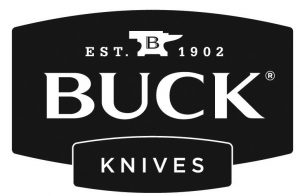 The best engraved Buck Knives are ones that:
Show your company logo without having to open them. Laser engraving on the handle or bolster is preferred.
Reflect the quality level of your company. You don't want to give away cheap knives if you have a high end company.
Coordinate with your corporate colors. Blue, black, orange camo, regular camo, natural wood, stainless steel.
Are made in the country of your choice. Do you prefer USA-made or imported?
Have the design style that is consistent with your company style. Is it traditional or tactical?