The newest camouflage knives (camo knives) will show off you company logo to your employees and customers.
Dako Knives has the new Colonel Camo Pocket Knife 7550. It's design is digital, and the size closed in a full 4 1/2″.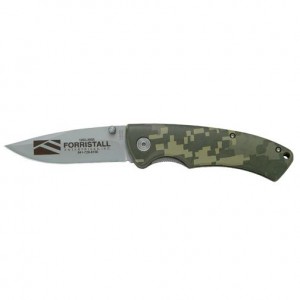 The new Moonshine Camo 95-m1834L is also a rescue knife.

And don't forget the ladies. Here's the "Muddy Girl" Camo, that is irresistible.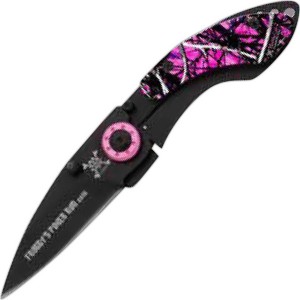 The 1836 Moonshine Wildfire is preferred by the men in your shop….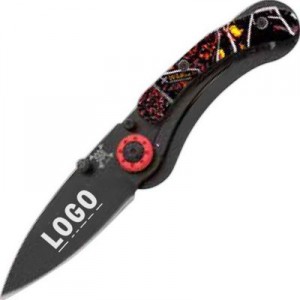 Kutmaster-Utica's version of a digital camo, the 1977:

Starline has imported some high quality orange camo knives. One in a 2-tone design: