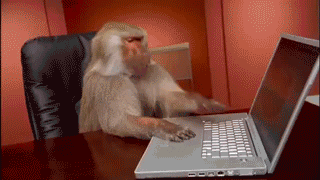 Engraved Buck Knives are a craftsman's top choice for a pocket knife. Not only are they durable and sharp, but they are heavy-duty and lightweight.
What do you think the odds are that a monkey could also figure out how to use engraved Buck knives? They are known to be intellectual, and they have opposable thumbs, so the odds are in their favor. 
Today is International Monkey Day, a day to laugh at these cute creatures, but also think: what else are they capable of?