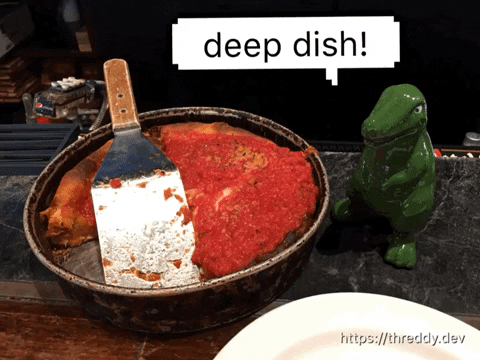 When you think of slicing up a pizza for your family for dinner, you usually reach for the pizza cutter right? Well today calls for an extra tool- it's Deep Dish Pizza Day, so you will need a mini pizza server as well!
Bet you didn't know this about #DeepDishPizza:
Invented in the mid-20th century in Chicago
Resembles a pie, with its high edges
Since it's thicker, it takes twice as long to bake
Due to the longer bake time, the toppings are layered on opposite to a normal pizza- first cheese (so it won't burn!), then meat and veggies, then sauce.
After you use your American-made Cutlery pizza cutter, you'll need to grab your mini pizza server to serve your family their thick slices of yummy deep dish pizza.
Enjoy!