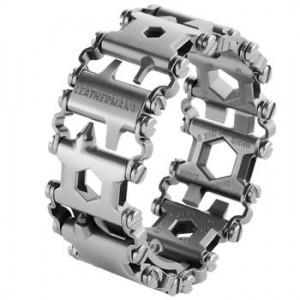 The long-awaited Engraved Leatherman Tread is now available!
Leatherman started their advertising campaign in late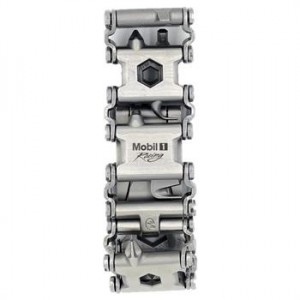 2014, and drew a lot of interest. Everyone wanted a Leatherman Tread, but couldn't buy one. The production of this new and exciting multi tool was lagging behind. Cabela's wanted to sell them to their camping and hunting customers, but they couldn't get enough inventory on time. Now, in September 2015, production still is slow, but we have some in stock NOW. As soon as we get some in, they go out  right away.
So don't hesitate. Order yours today. Order with your logo laser engraved, or just blank.
This new fashion tool should be popular with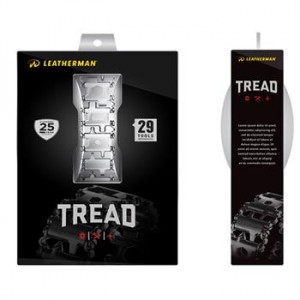 campers, hikers, hunters, bikers, and fishermen. You now have the ability to "wear" your multi-tool, and have it handy for immediate use.