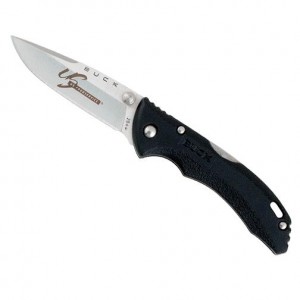 Countless business owners have attested to the fact that promotional products have increased their business. That's why business owners repeat their promotions on a regular basis. One group of products that is reserved for high quality customers is Pocket Knives. Pocket knives have long been considered a quality gift. They are usually hand made, made of steel, a valuable material, and are a useful tool. Other features are: mechanically intricate, rust resistant, valuable handle material, and long-lasting.
The creme-de-la-creme for pocket knives is the fact that they can be imprinted with your company logo. This assures the longevity of your logo on a useful product with usually a lifetime limited warranty. Personalized pocket knives can be imprinted in many attractive ways.  Laser engraving, acid etching, machine engraving, screen printing, pad printing, and laser engraving with color fill are the common ways to apply your logo or message to gift knives. Each of these methods has its own reasons for being better suited to your logo. If color is not needed, laser engraving is the most permanent way of imprinting your personalized knives. Machine engraving is good for printing plain text using the fonts available at the printer. Acid etching is a quick, less expensive way for engraving, but is considered semi-permanent. If color is important to your logo, then screen printing, pad printing, and color fill are your only options at this time. Case is the only company that can do all of these types of imprinting. However, these methods can only be done on certain materials. If color is critical for you, we can submit your logo to the art department for an expert opinion. The intricacy of your logo sometimes might be too fine, and might need to be modified. Most logos can be used as they are. You always receive a proof before your knives go into production.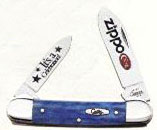 Buck knives, America's favorite knives, are laser engraved with your imprint. So are Gerber, Kershaw, Boker, Barlow, Bear & Son, Dakota, Kershaw, Leatherman, SOG, and Starline knives. Kutmaster uses laser engraving and acid etching on their knives. Swiss Army knives are pad printed. By far, most promotional pocket knives are laser engraved with you corporate logo.