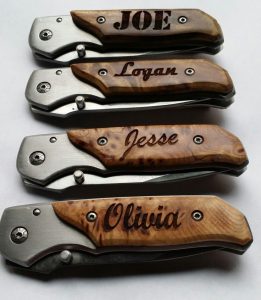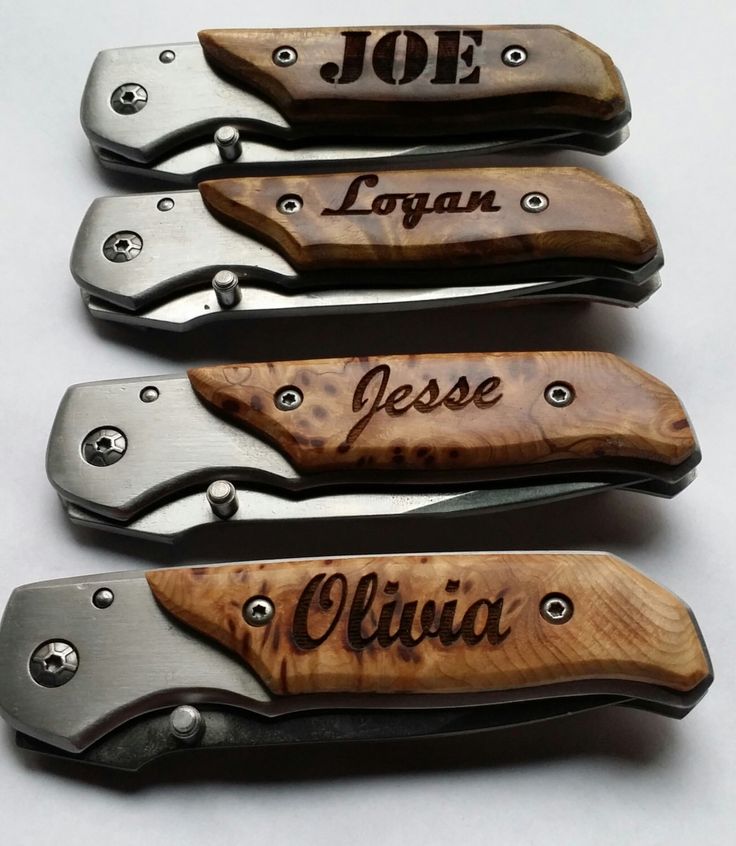 In the promotional knife business, "personalized" means that each item has the name of the recipient. When you give each of your groomsmen in your wedding personalized pocket knives, you want them "personalized" with each name.
Other ways you can use personalized pocket knives are:
Safety awards in your shop.
Service awards for every 5 years of employment.
Special gift knives for your best customers.
Christmas gift knives for your employees or relatives.
Tokens of gratitude for your volunteers on your committee.
Political gifts for those who helped to win an election.
Gifts to members of a golf team that had a good season.