Best Knife Warranty:
Buck Knives, Inc. USA has one of the best warranties in the business. They call it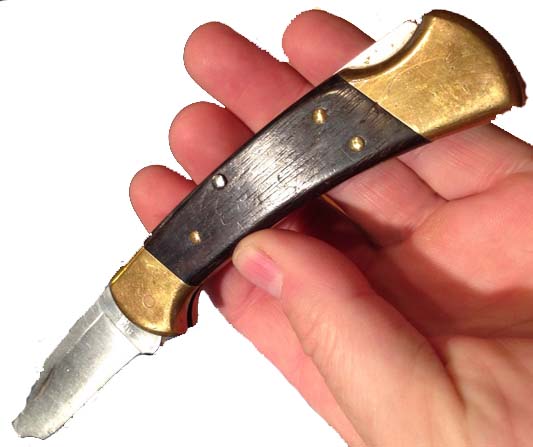 the Buck Forever Warranty. It is basically a lifetime warranty against defects in
material and workmanship. They will repair or replace the knife, at their option. However, if your logo engraved Buck knives are at issue, then ask Buck to repair, instead of replace. Then your logo won't be thrown away. The same goes for any other covered Buck knife that has sentimental value. At your request, they will repair it the best they can, so that you aren't faced with a new knife instead.
Here are the exceptions to the warranty:
Damage due to your misuse of the knife. Never use a knife as a pry bar, screw driver, or chisel or hammer.
Bonus for those who mistreated their knife:
If you happened to misuse your Buck knife, not all is lost. The factory can probably repair it for you for just a few dollars. They can even sharpen, polish, and adjust it for you for just a few dollars, too. If it is beyond repair, they offer to give you a deep discount on a new Buck pocket or hunting knife.