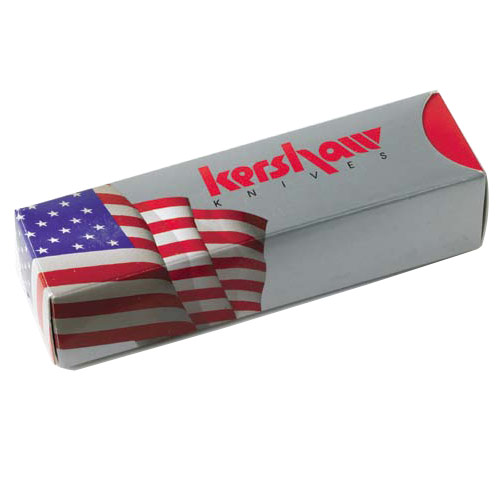 Some Engraved Kershaw Knives are made in the USA, and some are imported. Even the imported ones are high quality, and are made according to the specifications of the Oregon office of Kershaw. For the last 12 months, these are the most popular ones, by far.
The Volt has a beautiful bead blasted finish. Two other features that make this one a favorite are: SpeedSafe® assisted opening mechanism, and a fine grade of steel for the blade,  8CR13MOV. It comes with a reversible pocket clip.
The Ember is also a favorite, probably because of its compact size. Even though it is a small one, it still has the SpeedSafe® assisted opening and a convenient, built-in flipper to get the opening started.