What basic tools should you keep in your house, your car, your garage, camper or boat? Here is a list to help you put together a tool kit. If you are a business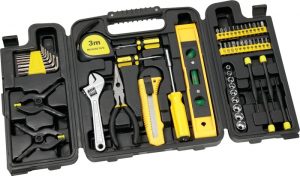 owner, you might like to give your employees a gift set of engraved tools.
Adjustable wrench
Socket wrenches
Screw driver bits, flat and Phillips
Allen wrenches
Pliers
Wire cutters
Level
Tape measure
Hammer
If space is limited, the best one-piece tool sets are Leatherman engraved tools.