Let's say that your boss would like you to order some Gerber Knives for him. He wants to have the company logo printed on them, and he wants to use them as safety awards for the guys in the shop. Here are some questions he needs to have answered, and you are in charge of finding the answers: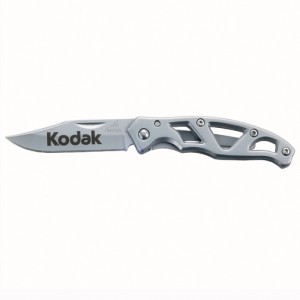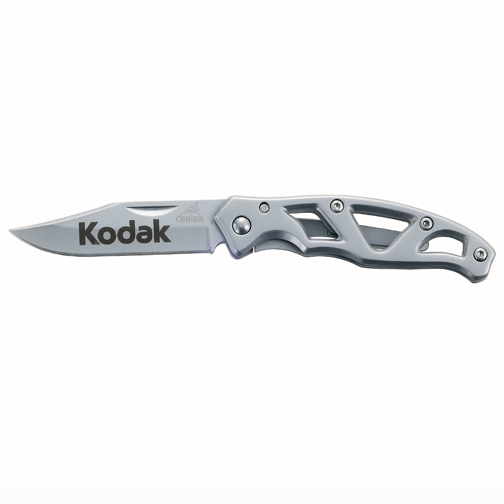 Are Gerber Pocket Knives popular with the work force? ANSWER: Yes. Everyone has heard of the Gerber brand of quality company logo knives.
Is Gerber an old USA knife-making company? ANSWER: Yes. Gerber has been making knives since 1939. They are based in Oregon. They make some of the knives there, and import some also.
How soon can he have the engraved Gerber knives? ANSWER: Production time starts when you approve a proof. Production takes 10 business days. If you need them sooner, just let us know your deadline, and we will let you know if we can meet it.

Will the engraving last forever? ANSWER: Yes. Laser engraving will last forever.
Will the knives last forever? ANSWER: Yes. Gerber gives you a FULL LIFETIME WARRANTY (North America Only). Warranty limited to 25 years outside of North America
What kind of art file do you need? ANSWER: Vector art is the best. Examples are eps and ai files. We can use other files, but will need to modify them to give your logo the neatest and clearest look on your knives. There is a small charge for that, depending on the complexity of your logo.