Are you a plant manager, or owner?
Do you have a long list of unhappy employees?
Would you like to turn those frowns into smiles?
Here is a plan of action: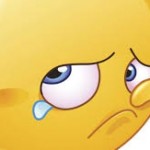 Find your company logo. Vector art is the best art (.ai or .eps)
Contact an online knife engraving company that can laser engrave your logo.
Order Engraved Leatherman Tools, enough for every employee.
Schedule a picnic or banquet, or awards program.
Give a Leatherman with your logo to each employee.
Watch those frowns turn into smiles!