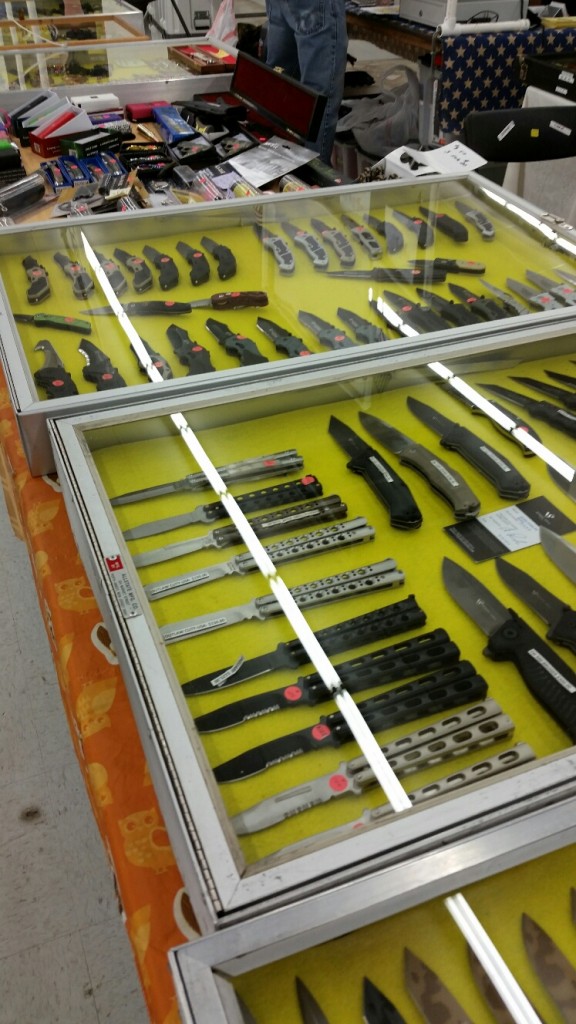 There are thousands of styles of engravable knives, pocket knives, in the world. Each one has its own personality. Collectors are always looking for the newest, latest, most unique pocket knives at all the gun and knife shows across the USA. Factors they look for are the color, material of the blade, shape and material of the scales (handles), and the mechanics of opening and closing them.
These are my choices of the top 3 most beautiful engravable knives in the USA.
The Kershaw Camo Scallion made the short list because of its printed camouflage design. It almost looks 3 dimensional, or glowing. The opening mechanism is Speedsafe assisted-opening system. It works very smoothly. Of course the blade is high quality 420hc stainless steel. Just so you don't accidentally open the knife, it has a safety lock to keep it closed when not in use. Made in the USA.

Kershaw "Scallion" Knife, Camo 1620
Buck® has many styles of knives, and keeps up with the current tastes of its customers. The most popular style now is the tactical knives. The rich black color of the blade and handle make this a beauty. The openness of the handle makes the weight low. The tanto style blade shape and the serration are both good selling points. Great for an every day carry (EDC), but still a very beautiful pocket knife.
Boker is a fine American company that manufactures knives all over the world. The Boker Leopard Damascus II Knife wins this award on several points. The damascus blade, the blade shape, and the origin of the steel, are all winning points. The steel was forged out of the barrel of the German army tank Leopard I. This gives it the Rockwell hardness of 65-67. The handle has amazing features of its own. It is made of hardcoated 6061-T6 aluminum and it encloses Ziracote wood inserts. This heirloom comes with a certificate of authenticity.