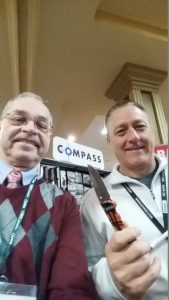 Custom Engraved Knives are usually pocket knives. Sometimes non-folding knives are laser engraved with company logos. Pocket knives are much more popular, because they take up less space, and can be concealed easily. These 5 custom engraved knives were chosen because of their popularity. Most manufacturers, contractors, and service companies like to give these knives to their employees, associates, and customers. So here are the 5 most popular ones. You should have them, too.
Buck® Bantam BBW Camo 284cmo. Camouflage is in. It is the most popular of handle colors. 

Kershaw "Scallion" Knife, Camo 1620. Known for its precision opening and locking mechanism. It also has a lock closed lever.