There are 4 major pocket knife brands that make the best Christmas presents, with your company logo engraved on the handle or blade.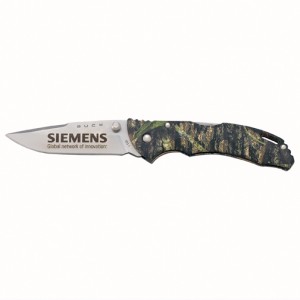 Buck knives are as American as apple pie. Personalized with your corporate logo, they carry your good will to the recipient. Everyone has heard of the name Buck.

Case knives also have a universal brand recognition. They are noted for being USA-made. People collect them world-wide. W. R. Case & Sons Cutlery has been making knives since 1889.
Kershaw is a major American knife company with very high standards.  It's

Kershaw1620-camo-scallion-smooth

knives have ushered in new and unique designs that are being copied by other manufacturers.

Kutmaster/Utica is also an American pocket knife company that produces some union-made knives, too. The quality is on par with Buck, and sells for a lower price because of brand recognition. They have a fine line of custom engraved knives.
Dako knives are imported from China, but offer much value for a low cost. Its personalized knives  provide much value when you want to show your logo on a keepsake knife or multi-tool.