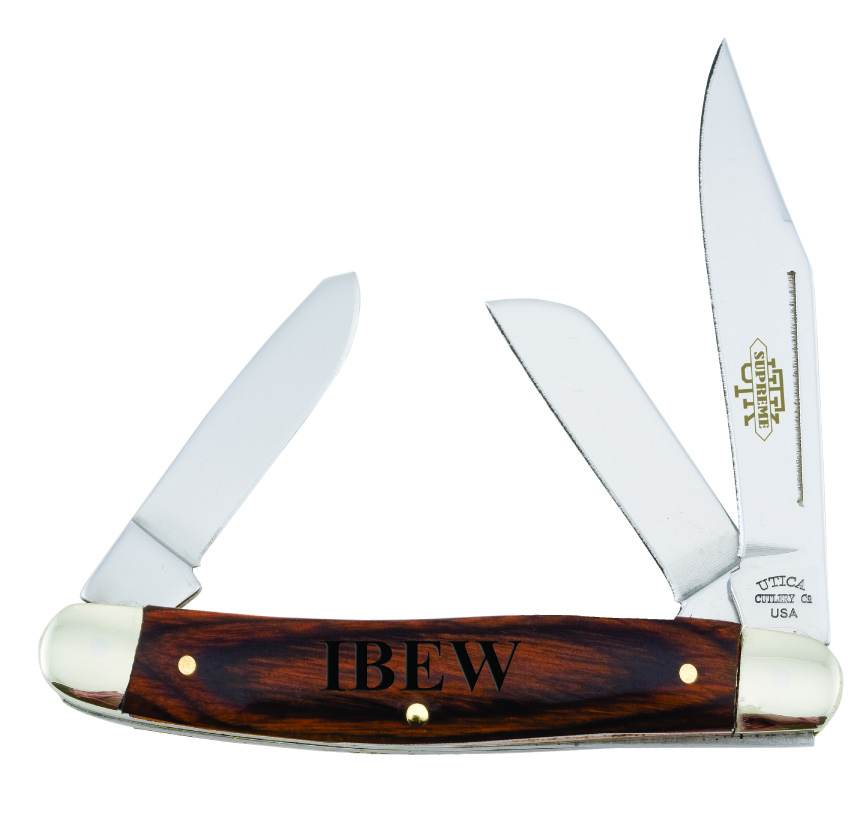 Your boss just asked you to order some custom engraved knives for his company. He wants to hand them out at the next shop meeting. They will be rewards for being safe employees for the last 6 months. Only those employees that did not get hurt during that time period will be rewarded with the safety award of a $50 knife with the corporate logo. On the back of the blade it will say "Accident Free Award–2016".
Do you want to score some points with your boss? When you look for a promotional knife company using Google, here are the top 7 questions your boss will want answered as you do your search:
Are the knives USA-made? Buying USA made knives supports our national economy, and gives you the best quality knives.
Is there a warranty on the knives? The best knife manufacturers offer a lifetime warranty against defects and workmanship.
Are the custom engraved knives imprinted using a method that will permanently stay on the blade (or handle)? Laser engraving is permanent. Etching is semi-permanent.
What if the imprint is not done correctly? How will the knife company rectify the problem. Will they re-do the order. The best knife distributors will happily repeat the order correctly.
Can the engraver meet our deadline? The most reputable knife engravers can do a rush order in 2 or 3 days.
How much does the setup cost. Is it free setup? Some distributors do offer free setup, and still remain competitive in this market.
Can we see a virtual proof before production begins? An in-house art department is a good thing to have.