Here are our top 4 reasons for loving Engraved Buck Knives. If you are familiar with Buck knives, see if you agree. If Buck is new to you, here's a great introduction to the best knife ever make.
Quality. Buck makes the best quality knives out of the best quality materials. Your logo is laser engraved with the most up-to-date technology.
Warranty. It's a real life-time warranty that covers any defect in the material and workmanship. Buck will repair or replace, at their option. The Buck warranty is on their website.
Selection. There is a popular selection of 1 bladed and 2 bladed and 3 bladed pocket knives, carrying cases, and fixed blade knives.
Sharpness. All Buck knives come ready to use. They are extremely sharp and willing to cut for you.
And here are 4 great Buck knives, the best sellers.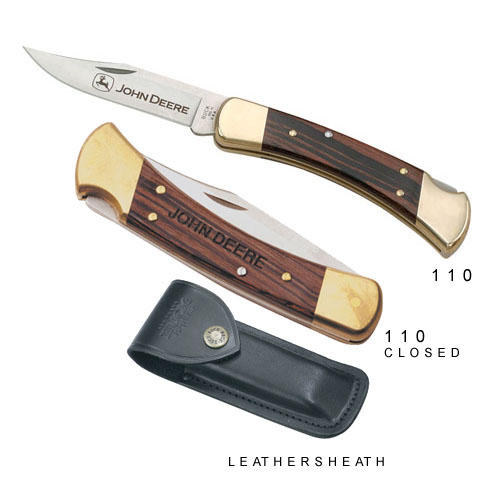 Buck Bantam BBW Camo Lockback 284CM