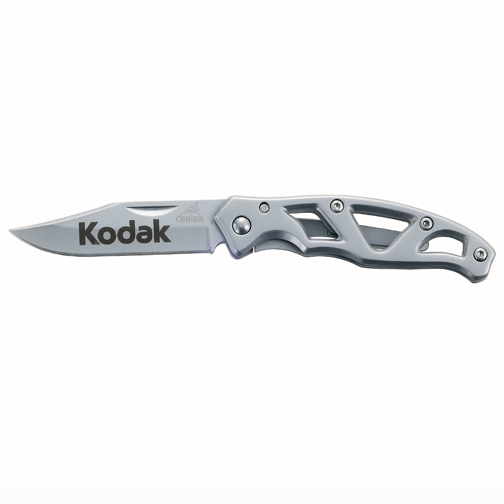 All Gerber knives are made in the USA. Nope–Some are designed in the USA, but made in China.
All Gerber knives are made overseas. Wrong. Gerber still makes some pocket knives here in the USA.
Gerber's main office is in China. Heck no. It is still in Portland Oregon, deep in the heart of knife country.
Gerber knives are not made for EDC (every day carry). Incorrect. The size and design of most Gerber knives make them a perfect EDC knife.
Gerber knives are expensive. Wrong again. The Gerber 6050 Ultralight Lockback is only $21.00 and up, and it is made in America.
Engraved Gerber knives can be your friends for life. Give some with your logo, to YOUR friends.