Some of the great new ideas in the past for company logo knives have been: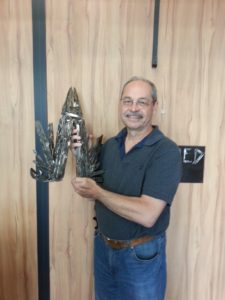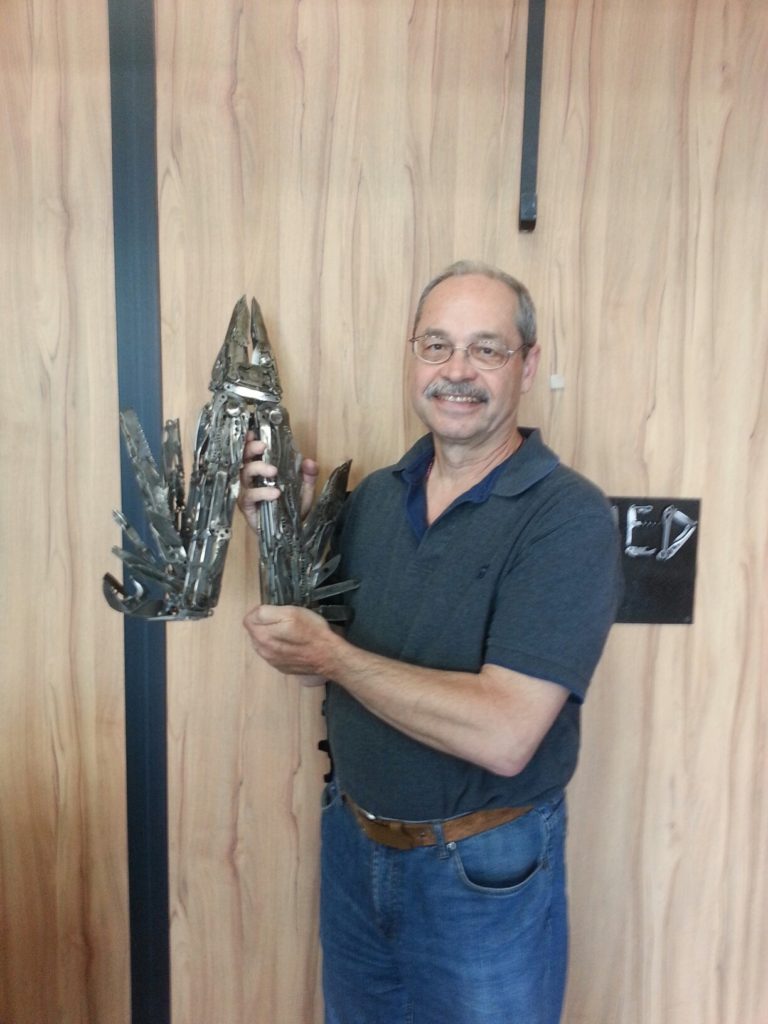 A pocket clip, so you can get to your knife right away.
Synthetic handles, to keep the cost down.
Locking mechanisms to keep the blade open when you are using it.
High grade stainless steel, to keep you knife looking good.
Hollow ground edge, to stay sharp longer, and to make it easier to sharpen.
Stainless steel "air-cooled" handles, to keep the weight light.
Minimalist designs, which combine the liner with the handle. Also making one of the handles extremely narrow, just to protect you from the blade edge.
Adding your logo with electro-etching, laser engraving, machine engraving, or pad printing in colors.
Assisted-open devices to allow you to quickly open the pocket knife with one hand.
Stealth knives that look like a key.
So, what could possibly be the next big idea in logo knives?
Voice-activated opening and closing. (Phones can do this. Why not a knife?)
Warranty reduced to 90 days. Optional extended warranty available for $29 per year.
Don't want to buy one? Rent one by the month from your favorite Walmart (not).
Do you need one delivered? Just call Juber, and they will bring you a selection of knives to purchase. $28 delivery and processing charge, plus $55 per hour while you make your selection.
Need one for just a day? Pick one up at a Knife Kiosk. Return it to any Knife Kiosk in the country. Only $1 per hour. If you don't return it for a week, your credit card will be charged $395.
Have a better idea? Post it here on this blog…………