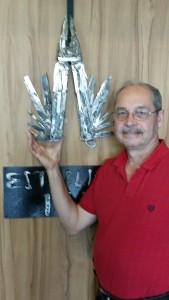 Here are our top reasons for buying Engraved Leatherman Tools with your corporate logo professionally laser engraved . See how many you agree with:
They are USA-Made.
They come with a 25 Year limited warranty.
The name Leatherman is known the world over.
They are the best quality multi tool ever invented.
They were invented by Tim Leatherman out of necessity. Yes. Tim is the mother of the Leatherman, and necessity is the mother of invention.
The laser engraving is professionally done by an expert laser department.
Every recipient of a Leatherman will remember you forever.