When you order gift pocket knives that have the recipient's name or initials on each knife, these are called Personalized Pocket Knives. If all the knives have the same imprint, they would not be called "personalized".
Here are some facts that you may not have known: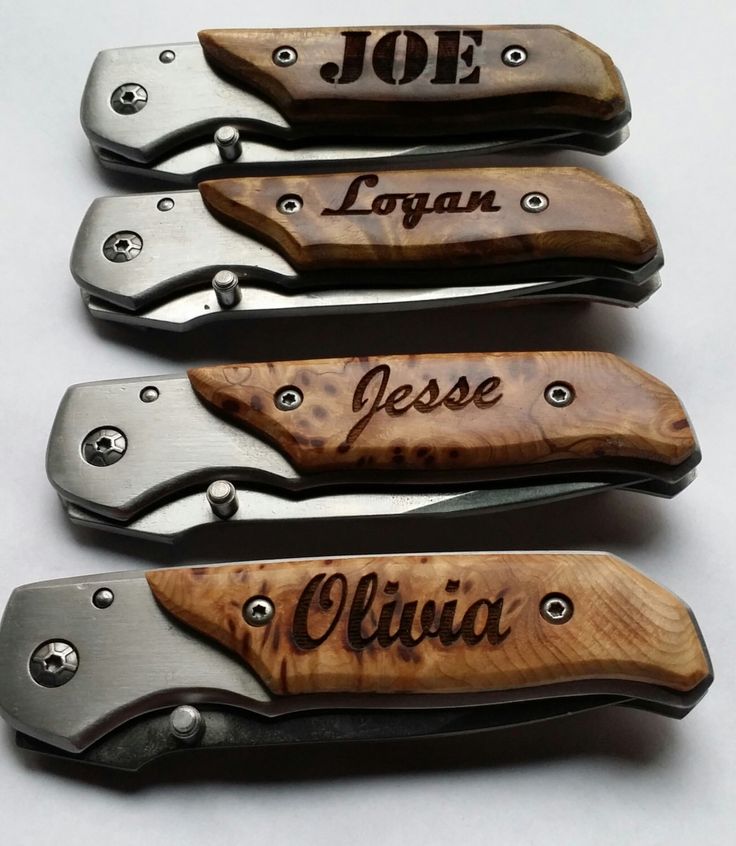 Personalization is not very expensive. It usually costs $5 per knife plus a setup charge of $25 for the whole order.
Instead of engraving the recipient's first and last name, why not just the first name, and the years of service. "Jasonn–10 Years" instead of "Jasonn Smith". The cost is the same either way.
The knife will last forever. Who would throw away a knife with their own name on it? So, your logo will also last forever.
Laser engraving is permanent. Electro etching is semi permanent.
You can submit your list of names in different ways: Excel spreadsheet, Word document, or just in an email.
If you misspell a name, it will be misspelled on the knife, and you paid for it.
The minimum order is the same as the minimum order for each particular knife.