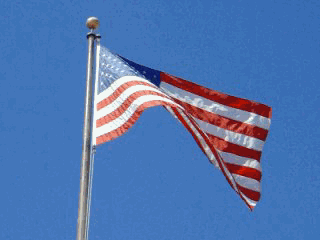 In days like these, it's important to keep our nation unified. What better way than to refresh our minds with a little history lesson about the U.S. Pledge of Allegiance? After all, today is a national holiday celebrating this special oath.
Did you know…
The first American pledge of allegiance (different from the one we recite today) was written by Captain George Thatcher Balch during the Civil War. It goes:
"We give our heads and hearts to God and our country; one country, one language, one flag!"
The pledge we all know today was based on one written by Francis Bellamy in 1892. It goes:
"I pledge allegiance to my Flag and the Republic for which it stands, one nation, indivisible, with liberty and justice for all"
Congress formally adopted Bellamy's pledge in 1942, and added the words "Under God" in 1954.
These company logo knives will help you and your customers celebrate this special day: