So your boss wants to give engraved Buck knives to all 300 employees at the Christmas dinner for your shop. He wants you to take care of ordering the Buck knives. Here is some help….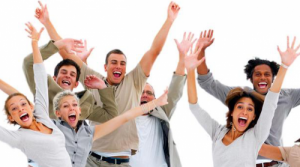 Get an exact count, plus add a few more for last minute variations.
Find an art file of your company logo. The best art is vector art. Examples are eps, ai files, and sometimes pdf files. Ask your artist to convert all text to curves. Never mind, they will understand what that means.
Find a reputable online distributor who specializes in engraved Buck knives.
Give them your deadline and ask if they can meet it.
Give them your art file.
Place the order.
Ask for a virtual proof before the order goes into production. Your boss should take a look at it, and give his approval.
You're done. Now just wait for your order to arrive and check it for accuracy. You're the hero of this project. Pat yourself on the back.