Personalized Pocket Knives are persistently pertinent to the advertising efforts of businesses. That's why business owners order them repeatedly. Why are they pertinent?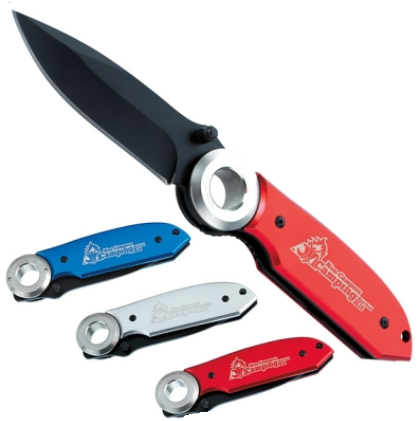 Giving a pocket knife or any personalized gift, solidifies the customer-business owner relationship.
The recipient will always remember who gave them the knife.
The pocket knives will last the lifetime of the customer.
They show your logo, and your laser engraved logo will not wear off.
Personalized pocket knives reflect the permanence of your strong company.
Your visible advertising medium will lead to "word of mouth" advertising.
You can't go wrong when you give personalized pocket knives with your logo.