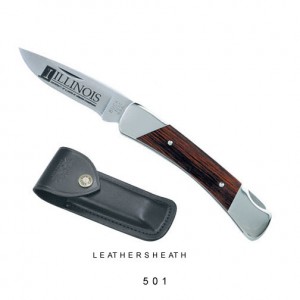 If you want to reward your staff for a perfect safety record, or a fantastic production record, you may want to give them Buck knives with your logo. Great idea! You already know that American-made Buck knives will display your company logo forever. Here are some tips on how to make this campaign go fast and easy….
Find the best Buck knife that you can afford.
Find an online retailer knife engraver that has an easy-to-use website. One that advertises "logo knives" is a good way to start.
Make sure the engraver answers all your questions, and is easy to work with.
Get your art file ready. An eps or ai file is the best art.
Decide on a motto to put on the knife. "Accident-Free in 2019", "Thanks For the Teamwork", Safety Award May 2020″.
Come up with a quantity. You may want to order a few blank knives for future use, or for your friends and relatives.
Ask for a virtual proof before production starts.
Enjoy the knives when they arrive.