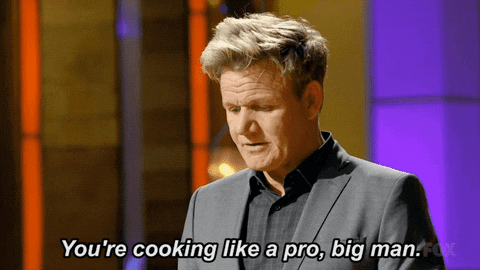 A typical assumption is that the women of the family are always in the kitchen preparing the family's meals. But WHAT IF… the MEN made the meal this time? Today is National Men Make Dinner Day, which is the perfect day for the men in our lives to practice their culinary skills.
No guys, you're not allowed to cheat and make instant ramen, or, even sadder, just a bowl of cereal. Your family wants a little more effort than that.
So here is a little help for cooking your best meal with American-made cutlery, whether it's a meal for one or for 20:
PLAN your menu (Pick your main dish, then choose a side and dessert that complement it)
SHOP for ingredients- choose fresh, quality ingredients. If you can't find what you need, then maybe alter your menu
Mise en place, or "everything in its place". This means set-up, organize, and chop your ingredients. The American-made cutlery that you'll need:
COOK
SERVE
CLEAN- Let someone else clean up so you can rest!