It's easy to buy for yourself, but what kind of knives should you get with your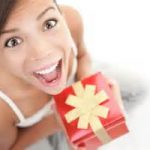 company logo? You want to pass them out to all your employees because they have been accident-free for 6 months. Here are some tips.
Your company logo knives should:
be in your price range.
blend in with your corporate colors.
be a name brand.
come with a warranty.
be approved by a representative of your workforce.
be able to show off your logo on the handle, blade, or bolster.
come from a reputable online knife distributor.
be preceded by a virtual proof for your approval.
If you follow those recommendations, you should have a successful campaign. Good Luck!