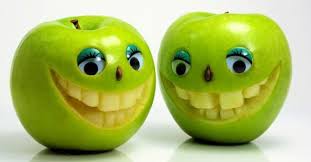 How many ideas can you come up with, using a folding fruit knife and some edible sculpture objects? Folding pocket fruit knives can go with you to any party and help you brighten things up. Apples, watermelons, other melons, and pumpkins aren't the only objects of your artwork. Try mangos, oranges, and pineapples, too.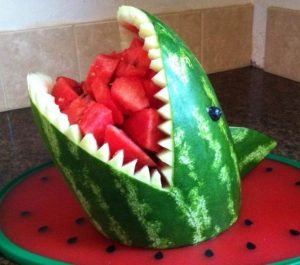 Of course, there is the usual use of a fruit knife….using it to extract a test plug from a melon to test the color and taste of the fruit without having to destroy the whole thing. This is what they do at the fruit warehouses, and in the fields. This picture shows a tester that went a little too far and carved out several "test" plugs. But that's ok. Someone will volunteer to eat the mistake.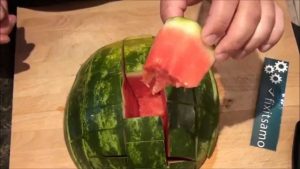 Stainless steel fruit and vegetable knives come with plastic handles or stainless steel handles. Some have serrated blades for use on tougher fruits.