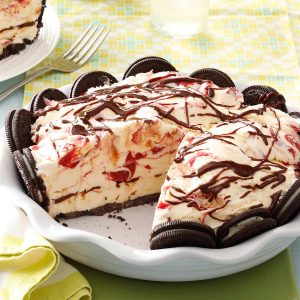 I got sidetracked this week and almost forgot to tell you all about what happened on Tuesday- it was Ice Cream Pie Day!
What exactly is this yummy treat and why is it the perfect indulgence for this week?
Its crust is made of crushed cookies or graham crackers
The center is made of your choice of ice cream, plus any mix-ins you choose
An American-made Cutlery pie server is the best partner-in-crime to serve this delectable summer treat!