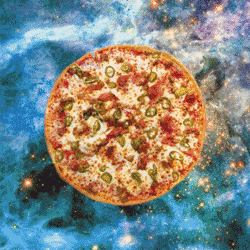 I think it's safe to say that pizza is one of the most liked foods in America. No matter your preferences or dietary restrictions, there is an option for you. Dairy allergy? Hold the cheese. Celiac's disease? Gluten-free crust. Vegetarian? Hold the pepperoni. Going Keto? Cauliflower crust.
But there's one thing most people will agree on- Hold those anchovies! If you order a pizza with "The Works", chances are the chef will throw a couple of those bad boys on your gooey hot pizza, and you might not notice until you bite in!
Today is National Pizza with the Works Except Anchovies Day- a day where everyone needs a solid American-made pizza cutter to slice up their pizza, no matter their choice of toppings.